The Meeduck Educational Foundation operates two main business groups: the MEF Properties Group and the MEF Business Development Group.

The MEF Properties Group owns and operates a number of educational institutions and properties in Korea. These properties include, among others:
ChungJu Joongsan High School
ChungJu Commercial High School
Meeduck Middle School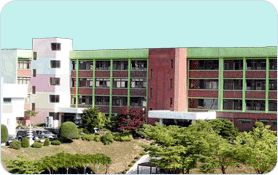 (picture of the ChungJu Joongsan High School)
The MEF Business Development Group is focused on providing strategic advisory services on two levels:

1) education-focused businesses entering the Korean market as well as targeted Asia/Pacific regions. The group provides businesses with a comprehensive understanding of the Korean educational market and complementary areas, as well as market entry strategies and business development services with its network of contacts throughout Korea, within both the public and private sectors.

2) Korean and other Asian individuals looking for educational opportunities in the US, New Zealand and Australia. The group provides a structure approach to finding appropriate high schools and universities for individuals, as well as appropriate boarding and living situations during one's time overseas. Alternative online opportunities are available to supplement one's education.